3
Oct
#Automotive Summit #Mexico
First of all I want to thank .@mexautomotive,  for the invitation made to www.seedslg.com / .@saulromeroblake to participate in person in the Summit and also with an article in the #Automotive Industry Book of 2014 published by them (you can find the image at the bottom of this post)… Thank you guys…looking forward to see you at the 2015 edition!
I am glad to report that the One Day #Automotive Summit in Mexico City was a great success.
CEOs from OEM´s such as Gabriel M. Lopez from Ford & Pedro Tabera from Mercedes, spoke about the great moment for the #Automotive Industry to be in Mexico. Also spoke about the challenges that is facing.
Amongst some of the experts in the sector, we heard Eduardo Solis (President of the AMIA, Mexican #Automotive Industry), very much in line with what the CEOs brought to the table.
On the flip side they said:
-Close to 20% of the Mexican Manufacturing GDP is #Automotive or auto-related
-The share of the total country GDP is 3.5%
-This sector impacts 23 more industries within the internal economy
-The #Automotive industry is not considered Maquila, since it´s based in High Technology
-Mexico holds the 4th position of #exports worldwide, behind, from the US, Japan & Germany
-It holds the 7th place in amount of vehicles produced worldwide, that by 2020 will reach 4 million, today is close to 3 million units.
On the challenges that the country and the industry faces, some of the following ones were mentioned:
-Weak domestic market & not growing…
-#Logistics, #Transportation & #Supply Chain in general, represent 10% to 15% of the total cost of production. WOW!…Our area of expertise!
-Mexico should be looking more to produce high end vehicles, as Audi, Mercedes and Infinity will be doing.
-Also, the country should be looking to have more R&D centres with more design brought here.
My conclusion is…We haven´t seen nothing yet regarding the new map of OEM´s, Tier 1 & 2 companies in Mexico, plus as I stated in my latest post…we also are entering into a new phase of #logistics & #transportation services map, that will be built within the next 5 years.
I am excited to see these changes coming in the near future, it means that more FDI will come not just  thanks to the #automotive industry,  but also, for the expansion of the International Treaties that Mexico has today plus the ones that will come, such as the TPP (Trans Pacific Partnership Agreement).
Looking forward to your comments…It was great to see you at the Summit!
Read you later!
Saúl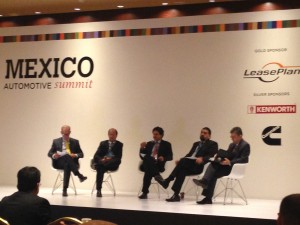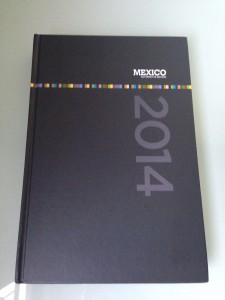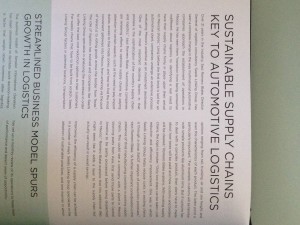 Related Articles